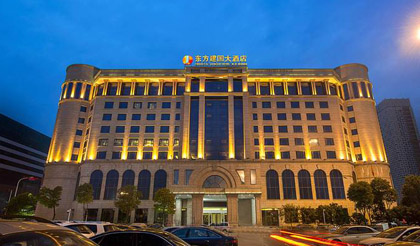 The Dongfang Jianguo Hotel Wuhan (Wuhan Dongfang Jianguo Dajiudian) is located in the business area of Hankou, close to the railway station. It is the nearest high star-rated hotel by Tianhe Airport.
Guestrooms are designed in the contemporary Continental styles and are well-appointed.
A Western restaurant and a Chinese restaurant are avaialble for hungry guests.
For recreational needs, a chess/poker room, fitness center, foot bath center, karaoke and night club are available.